"A tree provides perhaps our most intimate contact with nature. A tree sits like an avatar, an embodiment of the immutable, far beyond the pains of man. We woodworkers have the audacity to shape timber from these noble trees. In a sense it is our Karma Yoga, the path of action we must take to lead to our union with the Devine."
George Nakashima – The Soul of a Tree
---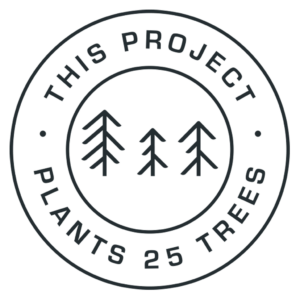 At Mark Jupiter, more than almost anything we are lovers of nature, true "tree huggers" through and through. From Mark's early career of building the first LEED Platinum homes in the country, to his current pursuit of building heirloom quality furniture, the tree, has always been at the core.
For this reason, our company has partnered with One Tree Planted, the country's leading non profit that makes planting trees easier than its ever been. One way to get involved is simply to have us build you something and we will plant 25 of them. To date we have planted almost 10,000!
However, if you would like to make a bigger impact please click the link below and make a donation now!